University of Szeged
The University is one of Hungary's most important and serves as a large research complex in addition to its higher education offerings. It offers 134 majors including programs at the Master's and Doctoral levels. The University includes Cathedral Square, one of the largest public spaces in Hungary totalling 12,000 square meters and being often compared to the Saint Mark's Square in Venice.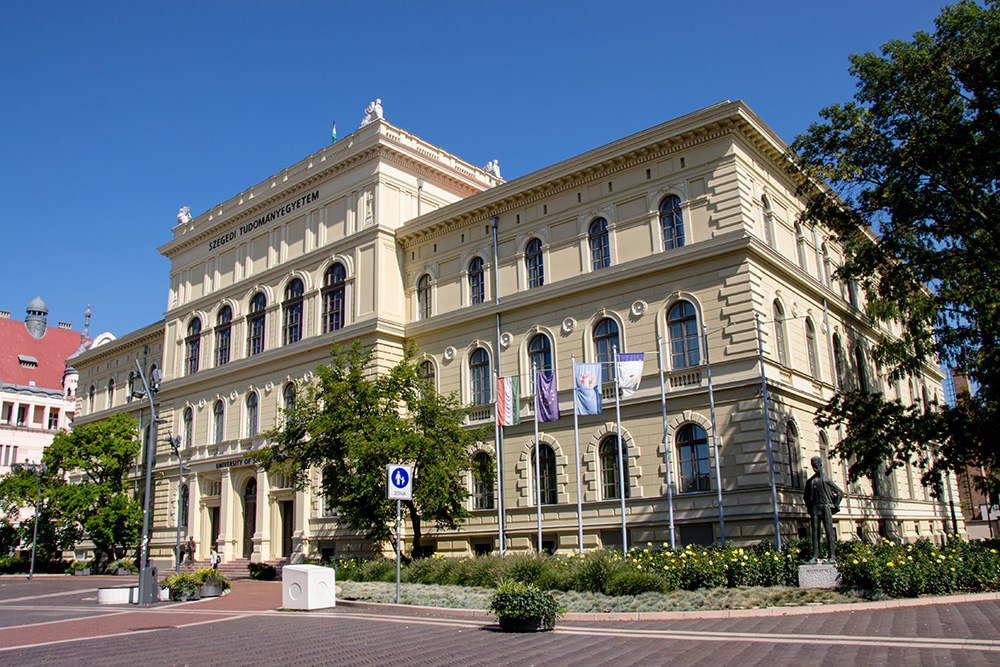 ---
Thermal Baths
Szeged is well known for thermal baths, with the two more popular being Anna furdo and Thermalfurdo. The first was recently renovated and is located in the centre of the city. The baths include two sections, each offering unique natural, thermal water pools and saunas. The second is older and located indoors at a swimming pool complex.