Deri Museum
The Deri Museum collects, conserves and protects relics of Hungarian history. It is one of the most popular tourist attractions in Debrecen and offers a wide range of exhibitions and programs to provide a unique tourist attraction for the city.  Several permanent exhibitions are available as well as break-off museums including the Debrecen House of Literature and the Ferencz Medgyessy Memorial Museum.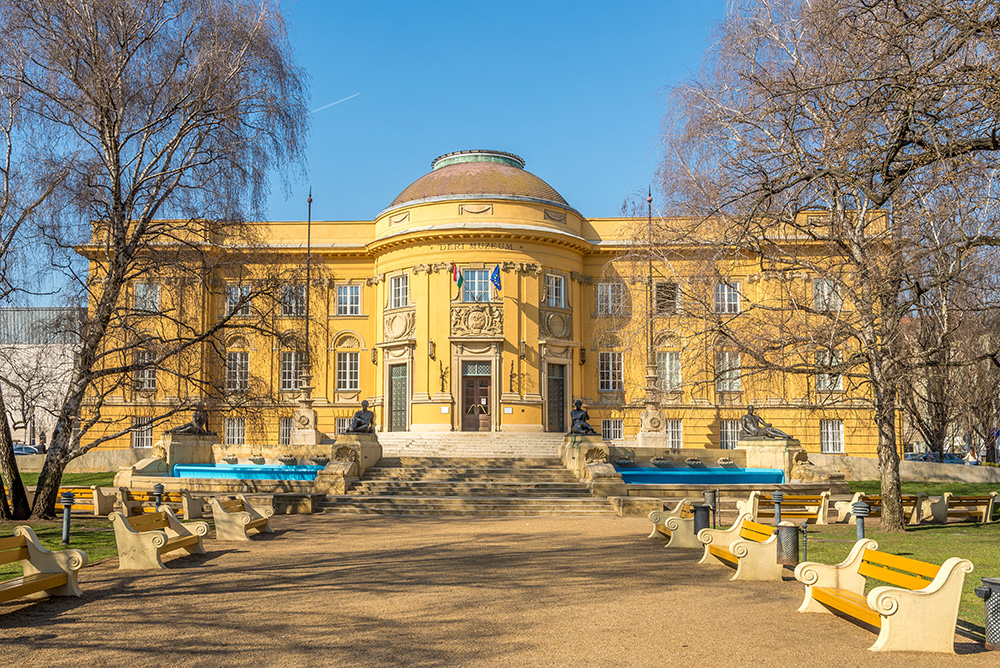 ---
Debreceni Literary Museum
This museum houses relics of literary traditions related to the city of Debrecen.  Part of the Deri Museum collection, this permanent exhibition includes manuscripts, books, letter and documents that celebrate Debrecen's rich literary heritage. The museum showcases the manuscript of a variety of poems, novels and songs and engages visitors through virtual elements as well as computer games.
4027 Debrecen, Borsos József tér 1