Reformed Great Church of Debrecen
This church is located in the city centre stands as the symbol of the Protestant Church in Hungary. Covering a space of 1,500 square meters, the church has the largest bell of all Hungarian Protestant churches. It was built in 1805 in neoclassical style. It played a significant role in the Hungarian Revolution of 1848, where it was the location of the development of the Hungarian Declaration of Independence.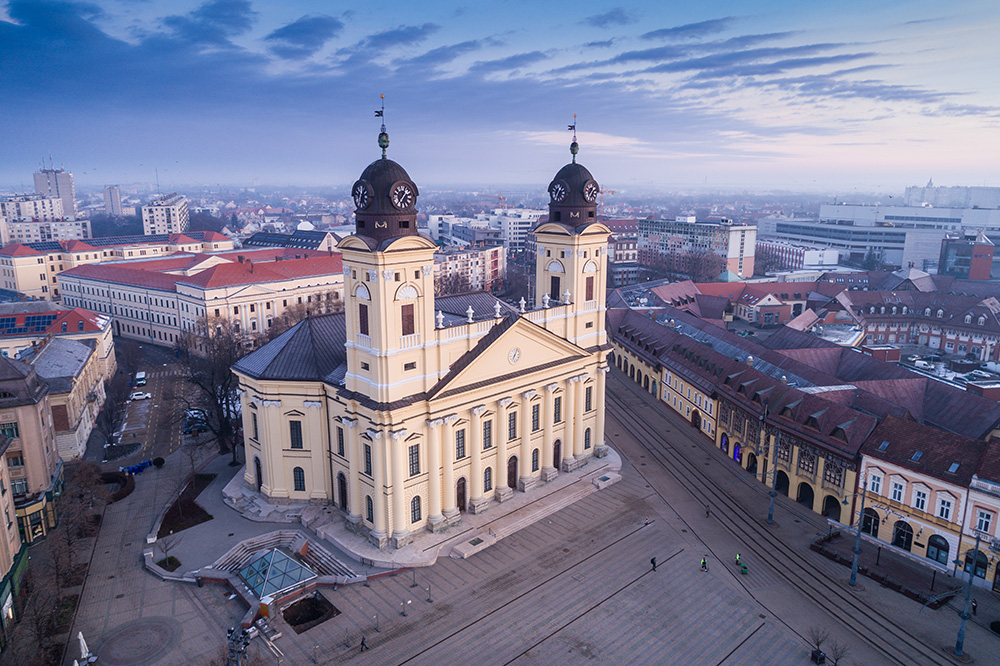 ---
St. Anne Cathedral
Also referred to as Debrecen Cathedral, this location has acted as the Diocese of Debrecen- Nyíregyháza since 1993. The church, built in baroque style, was originally built in 1721 and dedicated to St. Anne. In 1928, new entrances were added, and extensive renovation works were undertaken. The site includes three statues on the façade dedicated to St. Emeric of Hungary, St. Stephen and the Virgin and Child Jesus.